Metal LSD Type D24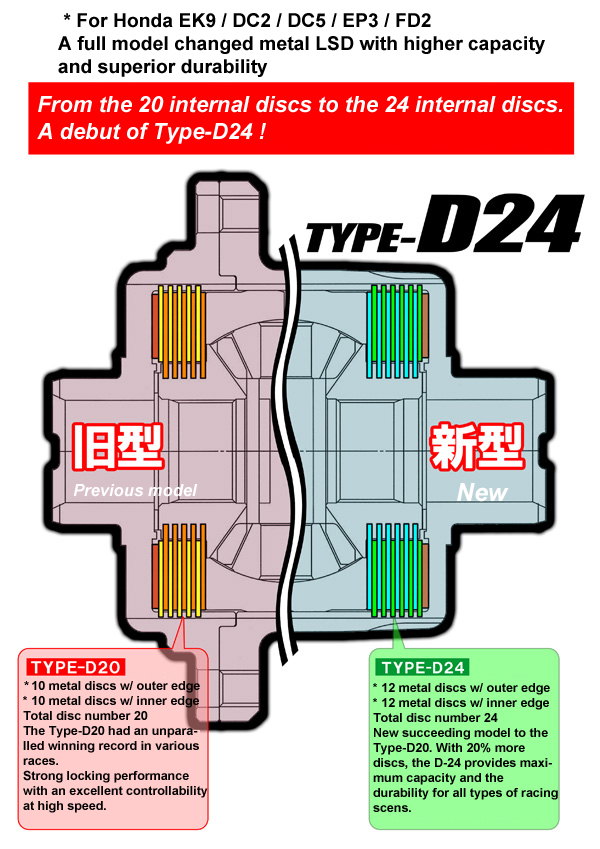 Type-D24 distinguishing features
1: A succession model to the type-D20 which had an overwhelming success in winning the domestic FF races.
2: The 20% more discs then the previous model generate the maximum torque delivery & capacity and superb durability. The previous model used the 20 internal discs and
the Type-D24 has 24 internal discs.
3: The disc used is the
S-type
(same as the previous model) which provides an excellent throttle response and controllability.
4: A right choice for the very hard racing environment for the FF vehicles with slick tires.
5: The newly designed LSD case is made of heat treated forged chromoly (chromium molybdenum steel) for the outstanding strength.
6: Ample optional & spare parts are available for the excellent adjustability.
7: Outstanding choice for the endurance race, racing with slick tires, and competitions.
Note: The side bearing for the DC5 (91005-PPS-003) is required for DC2 and EK9.

Click for the application list